29 December 2017
---
Wendy's Milk Bar NEW Smoothie range.  Watermelon, Mango Delish and Banana Bliss are the ideal Summer escape …. Fresh fruit summer yum!
Available in store from 15th January 2018.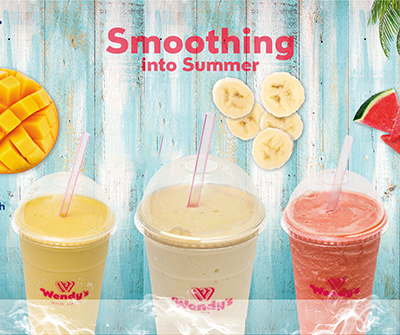 17 November 2017
---
Available on:
Join & get a registration bonus of one free small milkshake after you spend your first $5 at a Wendy's Milk Bar store as a Wendy's Milk Bar registered insider.
Something special for you on your birthday.
Earn Wendy's Milk Bar Dollars and Redeem for more Wendy's Milk Bar deliciousness.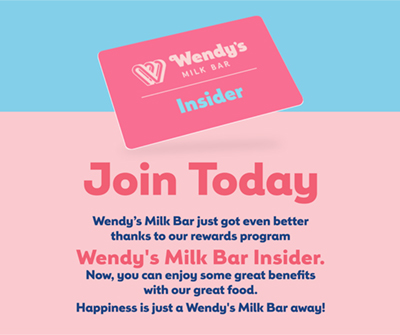 28 August 2017
---
Order your cakes online now and share them with your family and friends. Click the link below to create your cake now.