Uber Eats in selected areas
February 19, 2019

Wendy's Milk Bar Food Truck.
July 16, 2019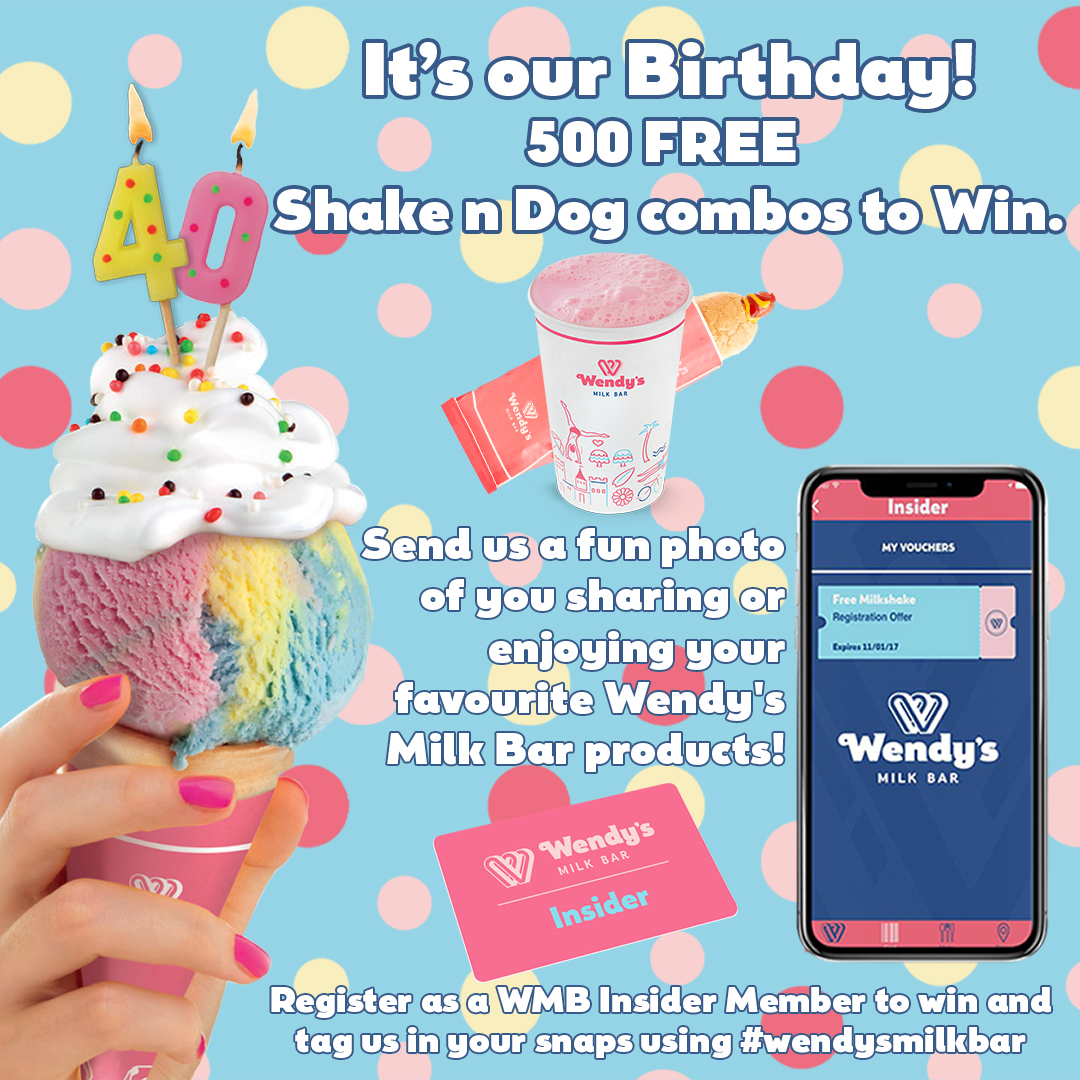 It's our Birthday and we are giving away the presents! We are giving away 500 FREE Shake'n Dog Combos.
For your chance to WIN, be a registered Wendy's Milk Bar Insider Member and send / tag us in a fun photo of you sharing or enjoying your favourite Wendy's Milk Bar products!
Using the hashtag #wendysmilkbar
Good Luck!