NEW Vegan Coconut Delight Scoop!
September 30, 2019

Summer Best Mates – Shake'n Dog
December 2, 2019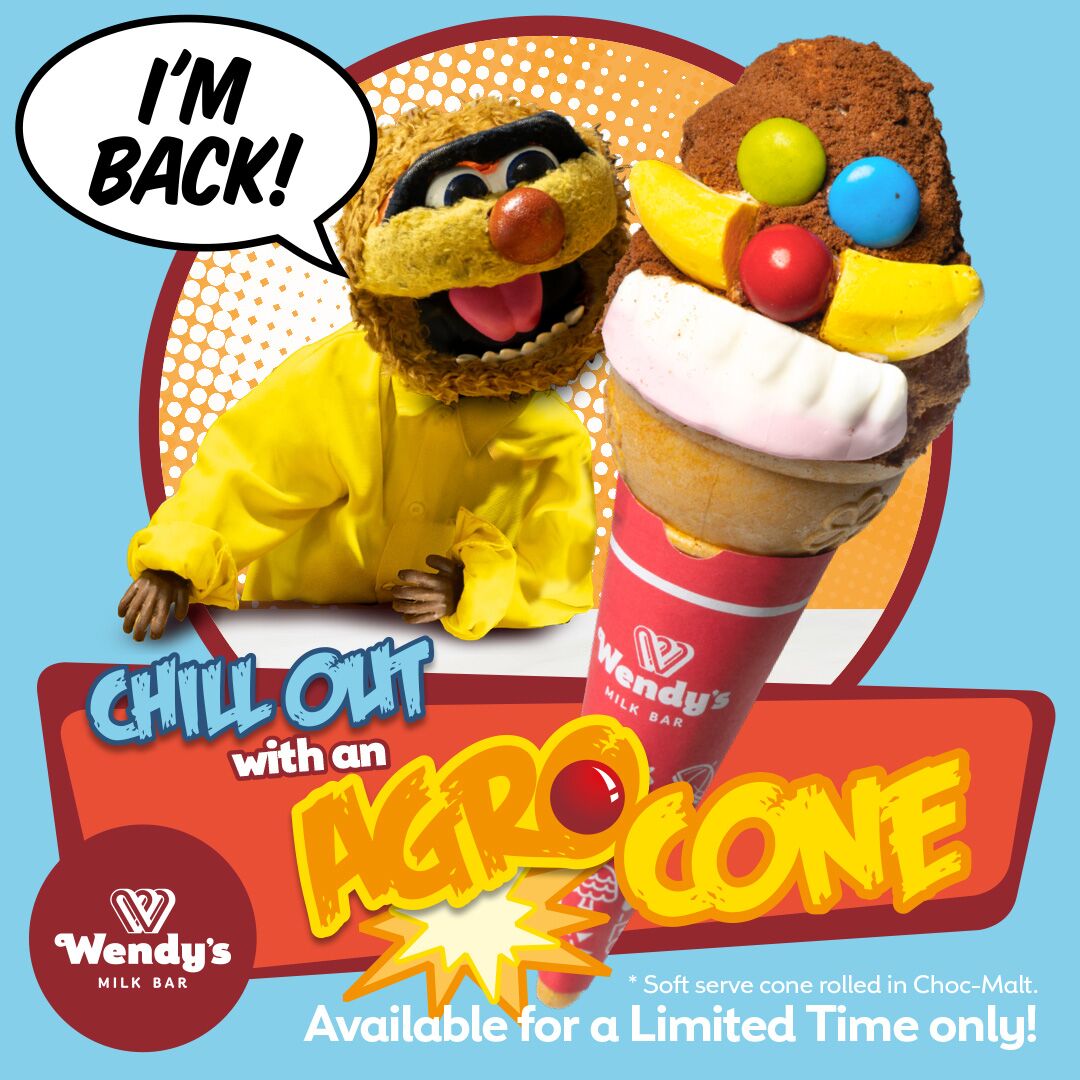 We asked you what you would like to see back at Wendy's Milk Bar and the response was unanimous
WENDY'S AGRO CONE
So ….. He's back for a strictly limited time only before retiring forever.
Don't miss out – visit a Wendy's Milk Bar store today.