Skip the Line – Order Online
February 25, 2019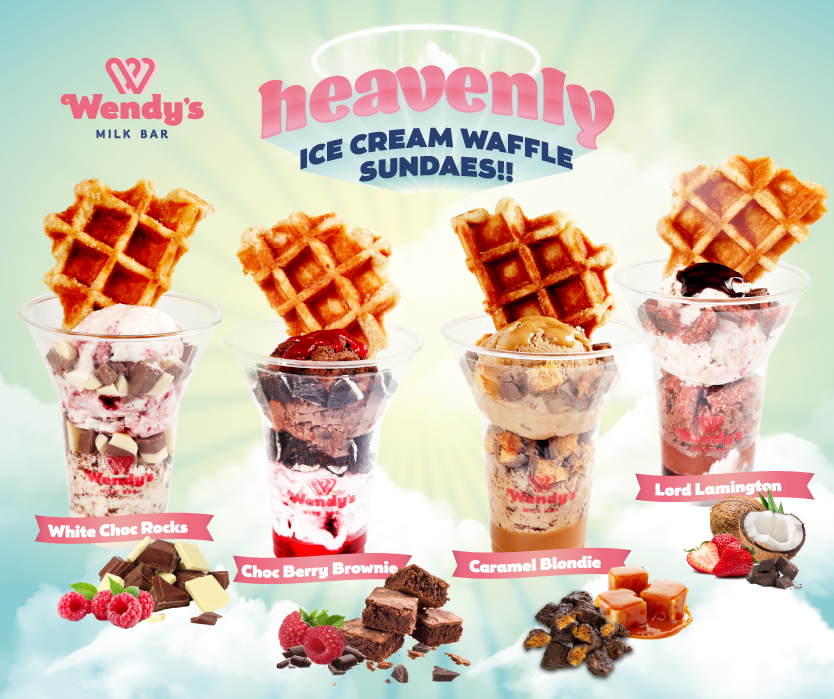 Heavenly Ice Cream Waffle Sundaes!
Heavenly Waffle Ice Cream Sundaes have floated into Wendy's Milk Bar stores. With 4 Flavours to choose from, why not try them all!
White Chocolate Rocks, Caramel Blondie, Choc Berry Brownie and Lord Lamington – irresistible
Wendy's Milk Bar NEW indulgent scoop ice cream flavours feature in 2 of the Sundaes!
Treat yourself today. Limited Time Only. 
Wendy's Milk Bar.