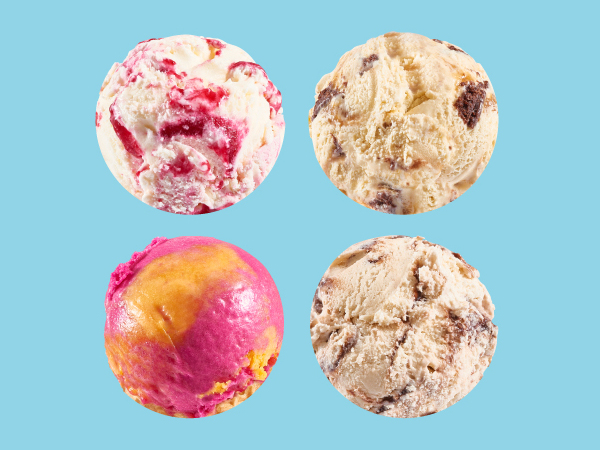 Wendy's has introduced four fantastic new flavour combinations for ice cream lovers to enjoy this summer.
White Choc & Raspberry Ripple
Butterscotch & Brownie Bits
Raspberry Passionfruit Sorbet, and
Irish Cream & Choc Almonds
"We're constantly looking to delight our customers with new choices, so we've spent a lot of time and effort making sure we got these just right." said Astrid Dare, Menu Manager.
"If you love ice cream then you need to give these a try."
The four new flavours join the wide range of ice cream treats available at more than 120 Wendy's Milk Bar sites across Australia.
From the classics like Cookies & Cream and Wicked Chocolate, through to favourites like Honeycomb Smash and BubbleGum Yum, to the four fantastic new flavours, there's something for everyone.
Of course, you are more than welcome to ask for a free sample plus Take Home Packs are available for you to mix and match your favourite flavours. It means you can enjoy an ice cream treat while you are out and about and also take some home for your family and friends.
So if you like one scoop, two scoops or three, your local Wendy's Milk Bar has just the treat you're looking for this summer.